CRIF in Bahamas & worldwide
The CRIF Credit Bureau has been present in Bahamas since 2020, with the objective of providing a world-class credit bureau and related added-value services in the Bahamas. After obtaining the license in 2019 from the Central Bank of the Bahamas to operate a full file (positive and negative data) credit bureau in the Bahamas, it began operations in 2021.
As a duly licensed credit bureau, in the Bahamas CRIF collects credit information from the Credit Reporting Act authorised Credit Information Providers (CIP's), such as banks, credit unions, building societies, micro finance organizations, etc.; the information is then validated and transformed into factual and usable credit reports. These credit reports are then used by credit grantors and other approved users to assess an individual's or company's credit worthiness for loans, mortgages and a variety of other uses within the purview of the Credit Reporting Act 2018.
CRIF is the leading provider in continental Europe of banking credit information, one of the key players worldwide providing integrated services and solutions for business & commercial information and credit & marketing management, and is included in the prestigious FinTech 100, a ranking of the leading global technology solution providers to the financial services industry.
More than 10,500 banks and financial institutions, 600 insurance companies, 82,000 business clients and 1,000,000 consumers use CRIF services in 50 countries on a daily basis.
CRIF at a glance:
40+ COUNTRY BASED OPERATIONS
80+ SUBSIDIARY COMPANIES
4 CONTINENTS
29 COUNTRIES WITH CREDIT REPORTING SYSTEM PROJECTS
500+ SOFTWARE INSTALLATIONS
6200+ PROFESSIONALS AT YOUR SERVICE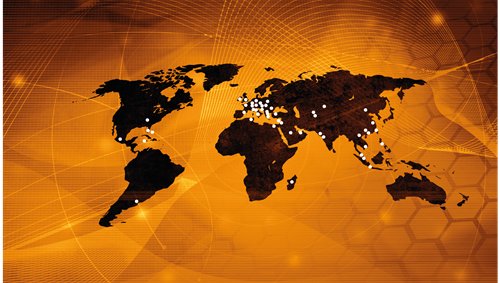 Worldwide presence
CHINA
Beijing
Hong Kong SAR
Shanghai
Shenzhen
ITALY
Bologna
Milan
Rome
Buja (UD)
KSA
Riyadh in partnership with Bayan